Love & Stitches
How It All Began
---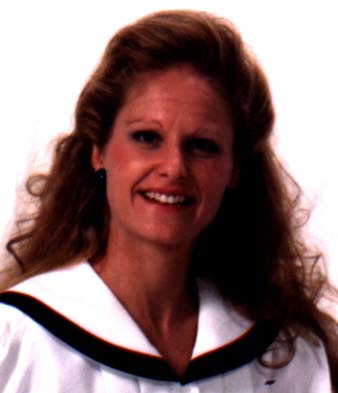 Sewing has always been an integral part of my life. As a child I spent countless hours stitching on stamped samplers and making doll clothes. During high school I often baby-sat on Friday night, bought fabric Saturday morning, and wore the new outfit on Monday. I loved designing and the challenge of recreating expensive store bought prom dresses and ski outfits. I continued sewing as a creative outlet in during college and Medical school.
Shortly after the birth of my first child (1985), I taught myself to smock and joined the Smocking Arts Guild of America. I soon began teaching and designing model garments for several local shops. In 1991, I attended Martha Pullen's school which prompted the first of my regular Love and Stitches "Sewing for Three" articles being published in Sew Beautiful Magazine in 1992.

Reader response was unbelievable... women were looking for flattering, tailored, smocked garments which led to the creation of my ladies pattern line. Coordinate patterns for school age girls were soon added, followed by designs for boys, babies, and most recently toddlers. My patterns are unique in that most include a "technique lesson" as well as a smocking plate and lots of alternate design ideas -from French hand sewing, woven ribbon, fabric manipulation, shark's teeth, to machine piecing. This means you can create a closet full of dresses from a single pattern!
---
How it Began | Teaching | Patterns | Appliqués | Booklets | Products | Photo Gallery | Order Form